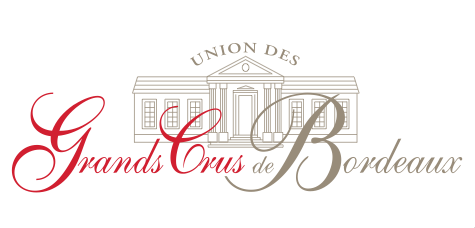 In Part 1 of this post I lamented that I was still a palate in training when it came to Bordeaux. To that end, as mentioned, I was thrilled to receive an invite to the Union des Grands Crus tasting that was recently held here in San Francisco to celebrate the 2008 vintage. Let me count the ways. First off I've never had a chance to try so many Bordeaux's. There were a 103 tables set up. Reports were that there were 95 producers represented who poured 108 wines (including some Sauternes and a few whites). Now I've attended many tastings but none with this focus. Think about it. 100+ wines from the same region and the same vintage. I couldn't imagine a better learning opportunity. Another reason this piqued my interest is that 2008 is my daughter's birth year which means I'll be looking to build her at least a little cellar of wines from this vintage. And lastly, given my limited knowledge I didn't know more than a handful of these Chateau's or their price points. Given how unbiased this left me I was almost anticipating running home to compare prices on my favorites…
Now let's get back to the event at hand. As mentioned above this is not a small intimate event. This was serious business for most in attendance. Very little chit chat, just pour sip spit and move on. To some extent I started to reflect on traveling and got to thinking this was more like sightseeing than actually experiencing something but I'll speak to that a bit more later. As well as to the fact that I have some learning to do on how to best leverage these tastings. One lesson I did learn is that you should certainly show up on time. I arrived quite late to this event and didn't get to taste but 40 or so of the wines. So what did I think?
Again these are the general impressions of someone not well steeped in Bordeaux so you want to take them with a grain of salt. That said, all in all I thought the vintage was of the softer, thinner side and I am guessing not as ageworthy as many. These wines, if not ready to drink now, will likely be ready in short form compared to those from more esteemed vintages. Hopefully the prices will reflect that. K&L shared one such example in a recent newsletter with Calon-Ségur, St-Estèphe with the 2009 going for $110 a bottle and the 2008 a mere $60. Given that my guess is that this would be a vintage best suited for mining some gems for the long term and drinking in the short term. St-Julien seemed to show the best followed by St-Emilion, Pauillac and Pomerol.
Now after tasting 40+ wines I like to retry my top picks and see if they still stand out. Most of the time they do. With that in mind here were my Top 10 picks from this event:
Interesting! Some cursory checking showed the wines at this event spanned a price range of $22 to $80. Given that my Top 10 were comprised of four on the lower end, three in the middle and three towards the top of the spectrum. Interested in hearing what others had to say? Check out these takes:
Oh and did I mention they had 10 or so Sauternes on offer. A very nice way to finish a nice tasting. My favorites of the bunch were the 2008 Guiraud, Sauternes ($23/375ml) and the 2008 Suduiraut, Sauternes ($30/375ml). I thoroughly enjoyed this tasting event. It was perfectly organized, very enjoyable and extremely educational. Thanks to the folks at Unions des Grands Crus de Bordeaux for visiting and to the all those at Balzac Communications for the invitation. I most certainly look forward to attending in the years ahead!
*photos courtesy of Palate Press, RJonWine.com and Interest In Wine.